05/05/20 How to use Zoom for your Business
With lockdown having been in place for a few weeks now, there has been a huge increase in use of on-screen technology. People who have never even used Facetime or Skype before have either used or at the very least – heard of Zoom.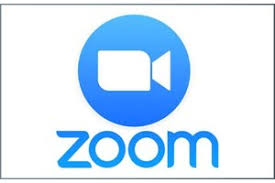 We have put some tips together for you so you can look as if you are a pro even if it's the first time you've used this video conferencing software.
Virtual Tips for Virtual Meetings

• Please first register for the event using the registration link that the organiser sends you.
• You can join the call by clicking the Zoom link that you will be sent in the confirmation email.
• When you have clicked on the meeting link, you will be prompted to download the software/app if you haven't already done so.
• There is no cost for any participant accessing Zoom via the internet
• Zoom can be accessed on all systems and all devices: iPhone, Android, iPad, Mac, Windows, etc. If you are downloading it to your computer, make sure you have speakers and a microphone. Webcams are recommended but not required – you can still join in the conversation but others won't be able to see you.
• It is advisable to use your own personal laptop as some corporate PCs may not allow access to Zoom because of their security firewalls.
• If you have internet connection problems, every visual meeting invite also comes with a local phone number so you can dial-in and hear everything that's going on.
• In some calls, particularly webinars, the attendees will be muted while the speaker is presenting. However there will be an opportunity for interaction and questions at the end of the presentation.
Zoom Etiquette
Don't eat onscreen: drink in moderation as you would in a real meeting (preferably not alcohol unless it's a social event!).
Mute yourself: when you are not contributing.
Rest your laptop on a pile of books: Put the camera at eye level. Make sure a light source is casting light on your face and not behind you.
Behave like you are in a job interview: You are being scrutinised all the time when you are on the screen. Look alert, look positive, put a smile in your eyes.
Look at the camera and not the screen itself: If you struggle with this and you have a presentation to give, cover the screen with a newspaper or piece of cardboard to force yourself to look at the camera and not at the faces of your fellow contributors.
Even after lockdown ends, you may find that online meetings become part of the "new norm" so its a great idea to become familiar with online video conferencing.
We hope this article helps keeps your relationships strong with your clients and suppliers. All of us at CCL have been using Zoom and it's now become part of our working day.